Panic attack & anxiety relief
right in your pocket
"I've suffered from panic attacks for almost 10 years. I've done CBT, medication, meditation, but nothing helped me in the moment when that panic attack hit, until I downloaded Rootd. Rootd makes it feel like someone is with me, even when I'm alone. I owe my continued stability to this simple genuis app. its a MUST for all who are facing the same type of war with anxiety."




Relief when you need
Activate the Rootr with the press of a big red button. The Rootr will help you either face a panic attack head-on, or find comfort as quickly as possible.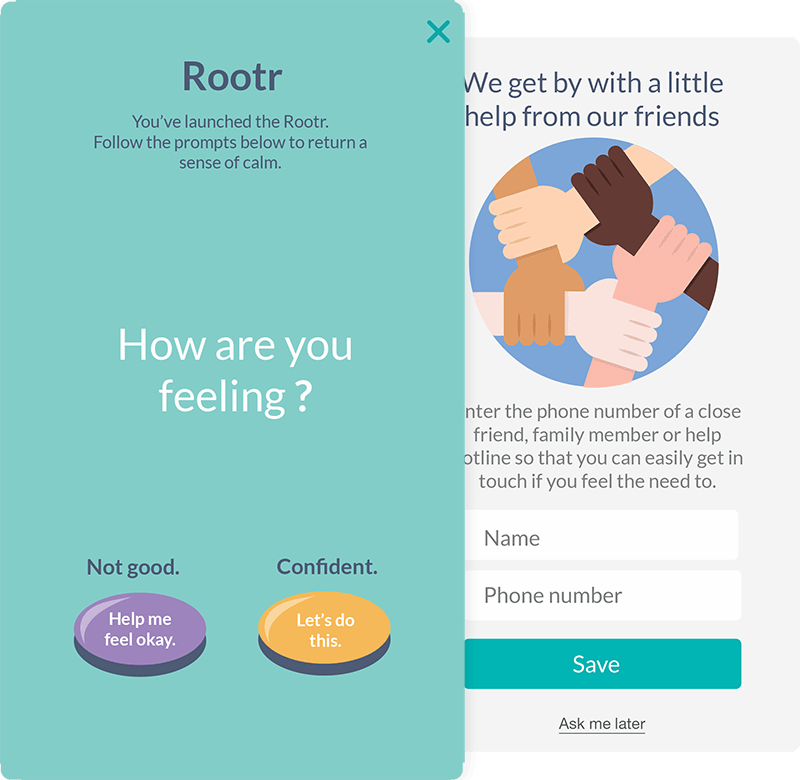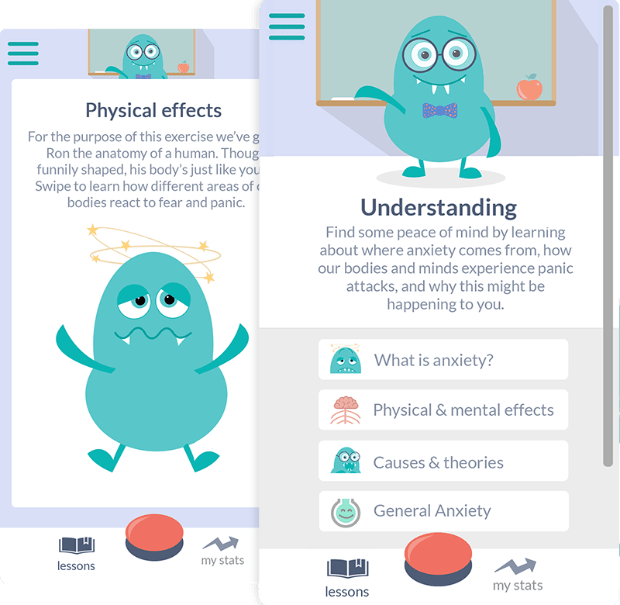 Understanding

Find some peace of mind by learning about where anxiety comes from, how our bodies and minds experience panic attacks, and why they might be happening to you.
Short Term Lessons

Learn changes you can make in the short term that provide relief, manage heightened anxiety, and instil a calm mind.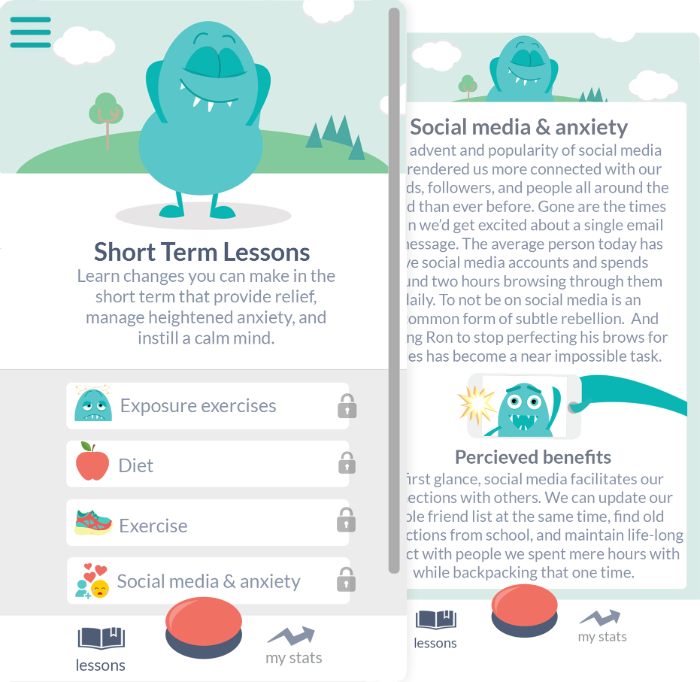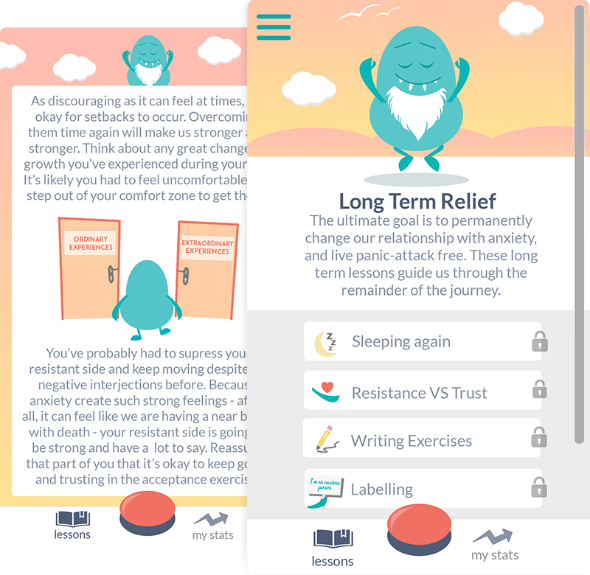 Long Term Lessons
The ultimate goal is to permanently change our relationship with anxiety, and live panic-attack free. These long term lessons guide us through the remainder of the journey.
"This app has helped me so much! I have struggled for years and when I'm having a really bad day full of panic attacks this app helps me through it. I recommend this to everyone that has panic attacks or anxiety!"
"I suffer from GAD severely. When I came across this app, I could cry. It helped so much. It says exactly what someone having a panic attack needs to hear, backed up with facts. Thank you for making this. I really can't thank you enough."
"In the past year I was hit by many panic attacks. I even stopped leaving the house and doing many things because I couldn't take any more panic attacks. Rootd's mascot Ron helped me get back to a normal life. During the night and on the weekends Rootd was the only thing by my side. To anyone that has to deal with these terrible feelings: meet Ron. You will love him."
It is critically important that we treat mental health challenges with the same urgency as we treat physical challenges. Apps like Rootd bring attention to the need to address mental health challenges. I applaud the focus of the app and the strategies it contains. I believe that this excellent app will make a difference in the lives of people living with anxiety.
I appreciate the simple, factual, and yet caring approach of Rootd that makes it an inviting, interesting, and easy to use tool. Its easy to read and affirming statements at the end of each section are true and encouraging to readers. I endorse this for individuals looking for support and tools for managing anxiety and panic attacks.