Social anxiety affects millions of people worldwide and is the second most commonly diagnosed anxiety disorder.
For many of us experiencing social anxiety, it can be difficult to manage anxious thoughts, or those dreaded feelings about social interactions, daily tasks, or social commitments. 
One effective way to cope with any overwhelming emotion is to figure out a healthy way to express yourself.
That's why many people find it helpful to keep a journal or regular diary of their thoughts and feelings. 
 Using a diary app like Rootd to manage anxiety has become an increasingly popular tool. Having the ability to quickly jot down your thoughts – good or bad – is a great way to gain control of your emotions and lessen feelings of distress.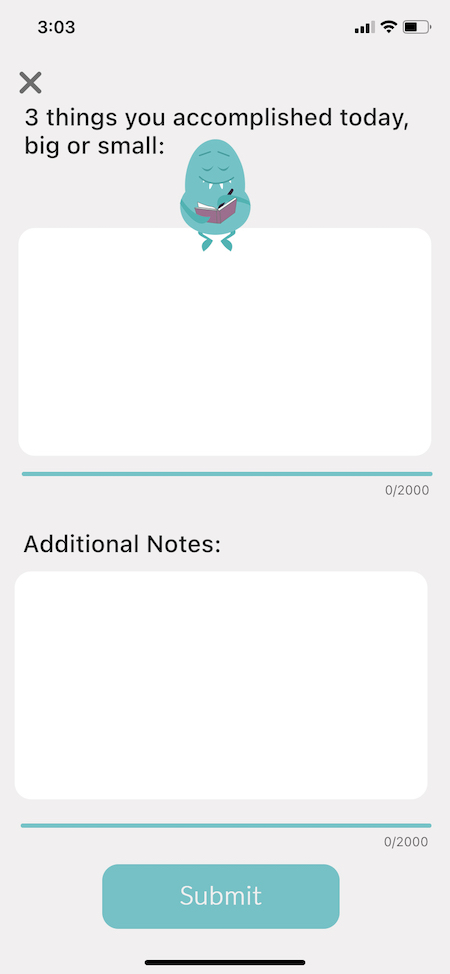 Benefits of using a journal for managing anxiety
"Journaling can be a powerful tool for examining and shifting thoughts from anxious and ruminative to empowered and action-oriented" – Elizabeth Scott
Journaling regularly has amazing long- and short-term health benefits.
Journaling can help you:
Manage anxiety before an important event

Cope with depression

Reduce stress

Help priority problems, fears, and concerns

Track moods daily so that you can recognize triggers 

Helps identify negative thought and behaviour patterns

Give you an opportunity to practice positive self-talk

Improves mood

Strengthens emotional functions

Make connections between thoughts, feelings and behaviours

And more!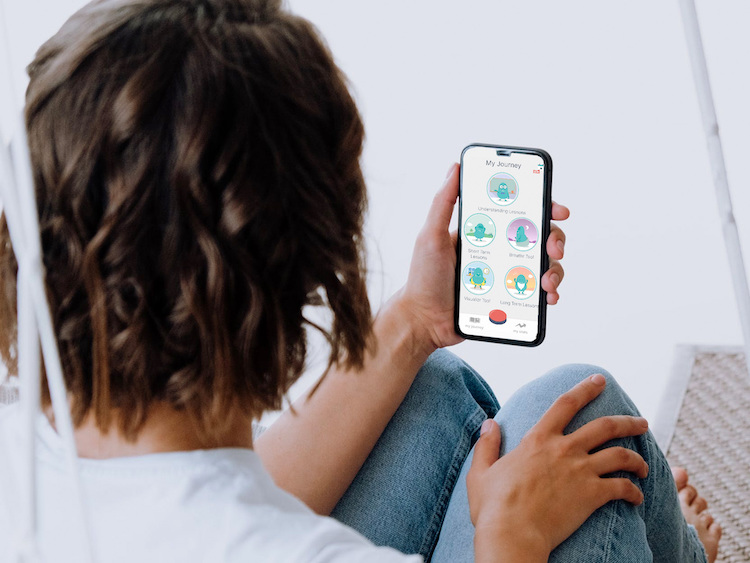 How to journal for better mental health
It's obvious that the benefits of journaling for anxiety is nearly never-ending. So where do you start? If you find yourself staring fruitlessly at a blank page or notes app, don't worry. We've got you.
The best part about journaling is that there is no wrong way to do it. We've come up with a few tips to get you started:
Write about whatever comes to mind.

Don't force yourself to immediately start writing about anything in particular. Let the words and ideas flow freely and allow your journal to be your space to express yourself how you see fit.

Start writing every day.

Even for just 5 minutes. It doesn't have to be anything ground-breaking.

 

Use writing prompts if you're feeling stuck. Sometimes when you're really going through it, it can be difficult to even muster up the energy to write. Having a writing prompt can make journaling regularly that much easier. That's why using an app for anxiety like Rootd can be your best friend.

How to use the Rootd app to manage social anxiety
Rootd is a panic attack and anxiety relief app that helps you cope with panic attacks in the moment, learn more about where anxiety comes from, how our bodies and mind experience panic attacks, and why they might be happening to you.
Other helpful features include deep breathing techniques, calming sounds to help you fall asleep with ease, various guided body scans to help you get rootd, and a daily journal to help you track your feelings. 
How to use the Rootd app's daily journal feature:
Once you've gotten set up on Rootd, you'll find everything you need to manage your anxiety on the 'My Journey" page. 
Accessing the journal feature on Rootd is as simple as can be. Once you tap 'Journal,' you are then brought to a calendar page where you tap the day you want to write about.
 

You then get to choose from a list of various feelings. You can pick one or more, depending on how you feel.

 

After that, you will be prompted to write about three things you accomplished that day, big or small.

 

There will be additional space to write about any other thoughts or feelings you have.
Helpful tips:
The great thing about Rootd's journal feature is that it also acts as a mood tracker. You can look back at any day and see how you felt, what you accomplished that day and whatever else you wrote about. 
Being able to look back on previous journal entries allows you to practice self-reflection. When you self-reflect, you are able to make connections between your thoughts, feelings and behaviours. 
Rootd can help you evoke mindfulness, regulate emotions and provide a greater sense of self-confidence and self-identity. It's a no brainer.