As World Mental Health day draws attention to growing prevalence of anxiety and panic attacks, new app aims to offer accessible relief, and reduce the stigma against those suffering.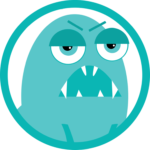 [FOR IMMEDIATE RELEASE] October 10, 2017 – Rootd, a new app for those suffering from panic attacks and anxiety, has announced its first version launch today on World Mental Health Day. Anxiety has become the most common mental-health diagnosis among students, and Rootd blends an immediately accessible method for managing anxiety and panic attacks as they happen, with a uniquely engaging design.
"Rootd was inspired by the lack of resources that combine effective exercises and accessibility with modern engaging design, and by the need to reduce the stigma felt by those who suffer from anxiety and panic attacks." said Ania Wysocka, Rootd's Founder & Designer.
Managing the recovery from these conditions shouldn't be something that feels embarrassing, but sadly that is often the case. Rootd's approachable and fun design aims to help people feel comfortable having the app open on their screen any time or place they feel the need.
World Mental Health Day is a day for global mental health education, awareness, and advocacy against social stigma. Discrimination and inaccessibility of resources cause over half of those affected by anxiety to never seek treatment. The Rootd app aims to help to break down these barriers by being available on the device most people already have on them at all times, and by encouraging users to make their healing a habit through gamification and engaging design.
"Events such as World Mental Health Day draw attention to the rise of anxiety and panic attacks in our current work and school environments" commented Wysocka. "We're happy to launch the first version on iPhone today, release on Android later this month, and to keep working on updates and new features to Rootd in the near future." 
About Rootd
Rootd is an app for individuals suffering from panic attacks and anxiety. It features exercises, tools, and lessons focused on helping people manage panic and anxiety attacks as they occur, as well as a guided process (led by a frustrated blue monster named Ron) towards lifelong relief. Rootd is currently available worldwide on iPhone, and is set to be released on Android later this month.